508-506-8940
Vicodin Detox Near Boston
Undergoing detox for hydrocodone is the first step to conquering a Vicodin® addiction, and Sunrise Detox Millbury is ready to help. Our

medically directed detox near Boston knows how to properly taper you off the opioid. We'll maintain your safety and comfort while your body rids itself of the substance. All you have to do is reach out to

508-506-8940

to get the support you need.
Hydrocodone-derived medications such as Vicodin are some of the most frequently prescribed pain relievers across the nation. Despite their prevalence, they also carry an enhanced threat of addiction because of the euphoric sensations they generate. If an addiction arises, withdrawal symptoms make ending use challenging and even dangerous. If you are attempting to quit, you need the help of experienced medical professionals in a structured setting.
Do I Need Hydrocodone Detox Near Boston?
Even substances like Vicodin that are ordered by physicians may lead to problems. If you use Vicodin outside of your prescription or keep using after your prescription expires, then you could be dependent and be in need of care. You may even find yourself consumed with thoughts of taking more of the painkiller and harm relationships in order to maintain use on a consistent basis.
You could be in need of hydrocodone detox in Boston if you have:
Withdrawal symptoms when not using
Chronic mood swings, depression, or confusion
Withdrawing from friends, family, and activities you once enjoyed
A preoccupation with sustaining your supply of the substance
An increased tolerance where you have to take more to get the wanted effects
Difficulty fulfilling commitments at the office, home, or school
Even if you don't have all the concerns indicated above, you need assistance any time a Vicodin dependency develops. Withdrawal symptoms can be disabling and potentially deadly, and the only way to halt use safely is via a medically guided detox.
What Will I Plan To Get From Vicodin Detox At Sunrise?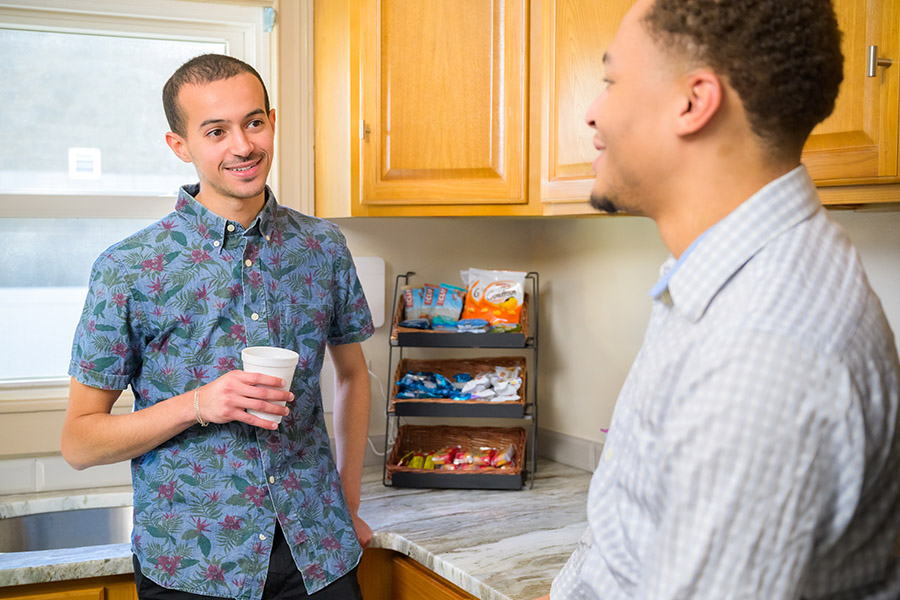 Our skilled medical team knows there isn't a universal approach to drug detox. You can anticipate being attended to with compassion and respect in a
non-judgmental setting
at Sunrise Detox Millbury and we'll start your custom-tailored treatment with a thorough evaluation. By doing so, we have the ability to craft a specific treatment plan, including any medicine needed to assist you in detoxing in a safe fashion.
We understand the physiological and mental difficulty detox gives rise to, which is why our personnel checks your vital signs often and is ready to assist 24 hours a day. We are adept in dealing with various withdrawal symptoms, including:
Nausea and vomiting
Anxiety
Depression
Insomnia
Muscle aches and pains
Irritability and confusion
Trembling or tremors
Seizures
We'll quickly attend to any concerns you experience. We'll also keep you rested and well-nourished with comfortable bedrooms, peaceful common areas, well-balanced meals, and 24-hour access to beverages and snacks.
Whenever you're up for it, you'll be welcomed to partake in one-on-one and group counseling sessions. This not only will assist you while you're staying with us but also get you ready for residential rehab, the ensuing stage of your care. When the time comes, we'll assist you in finding how you will continue in your journey via collaborative aftercare planning.
What Is The Duration Of Vicodin Detox?
You will be in our care for whatever amount of time necessary to get you stable from a medical standpoint and set to continue in recovery. For most, admission to Sunrise Detox is immediate, and your detox will generally last up to 10 days. The amount of time you spend here is contingent on the following factors:
The degree of your Vicodin use including frequency, duration, and dosage quantities
Your physical condition
Your responsiveness to detox
Whenever you are stable and equipped with an aftercare plan, we'll help you transfer to a qualified residential rehab.
How Do We Keep You Safe During Vicodin Detox Near Boston?
Your safety is a top consideration at our Vicodin detox near Boston. We are careful about checking on you and know how to handle potentially hazardous withdrawal symptoms. In addition, we'll make sure any medicine utilized to assist you in detoxing from hydrocodone is taken properly to circumvent a secondary dependency.
Our safety measures include:
Around-the-clock medical care from trained staff
Individualized plans of treatment specific to your situation
A managed setting far from external influences that trigger use
Careful aftercare planning to keep you progressing toward a complete recovery
Strict patient privacy protocols to make sure your treatment details and personal information stay confidential
Suboxone is often employed to taper you off opioids as it is not as likely to cause addiction than different medications. It will help lessen withdrawal symptoms, but it needs to be provided carefully by knowledgeable professionals. If you are treated with Suboxone, these protocols will be followed:
To circumvent precipitated withdrawal, we'll delay using Suboxone until the appropriate time
We will carefully monitor your response following a preliminary dose
Changes to your dosage will be made or other treatment choices considered
You'll be gradually tapered off Suboxone
Get Started On Vicodin Detox Near Boston Now
Quit hydrocodone safely by consulting with the professionals at Sunrise Detox Millbury. Our Vicodin detox in Boston is experienced in handling withdrawal and will carefully rid the substance from your body. Dial 508-506-8940 to find assistance now. We answer inquiries at any time, all year long.
Call 508-506-8940 Today