508-506-8940
Codeine Detox Near Boston
Codeine might be readily available and commonly prescribed as a painkiller, but it's still a habit-forming opiate with a high potential for unintended consequences. If you are battling with an addiction to codeine, the first step to healing is a medically guided detox. Over the course of detox, your body will rid itself of the drug while you get ready for the next phase of rehab.
At Sunrise Detox Millbury, we'll help you get through withdrawal in a safe manner and set the stage for your recovery. Call 508-506-8940 to begin codeine detox near Boston today and get your life back under control.
What Are Signs I Might Need Codeine Detox Near Boston?
One of the telltale signs of an addiction to opioids is the appearance of withdrawal symptoms when you attempt to stop. You are likely to start with physical problems like queasiness, muscle pain, and throbbing head pain. Over time, you may endure mental symptoms like anxiety. While withdrawal is a common indicator of an issue, there are additional warning signs, including:
Urges to keep using
Development of a tolerance and needing to take bigger doses to get the same effects
Upheaval of your everyday life causing issues at work, home, and school
Constantly worrying about getting more of the opiate
Withdrawing from loved ones and no longer partaking in pastimes you enjoyed in the past
Our codeine detox near Boston is the appropriate first step for recovery. We'll keep you safe and rested as you deal with your withdrawal symptoms. We'll also start you on optional therapy sessions so you are able to lay the foundation for a complete recovery.
What To Plan For During Codeine Detox At Sunrise Detox Millbury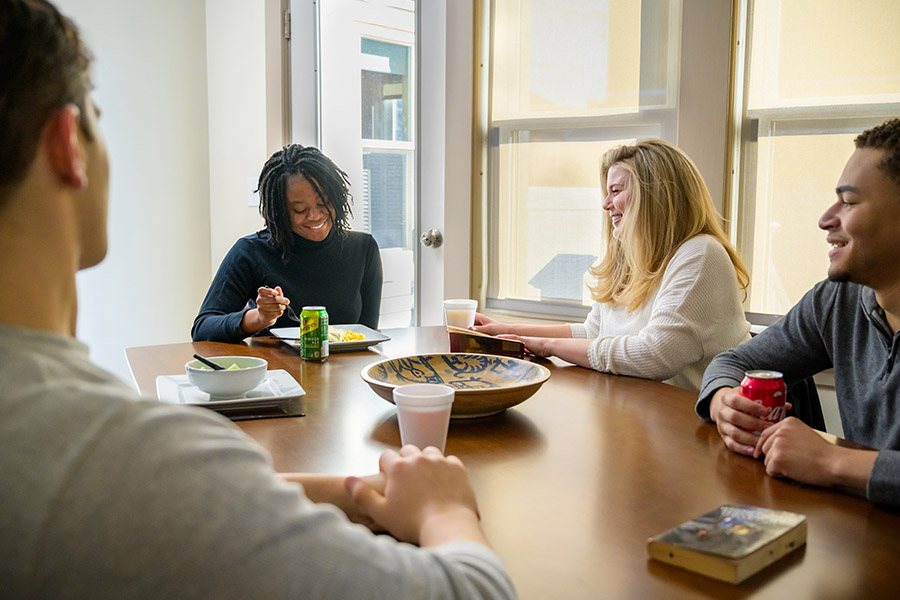 We feel the optimal way to detox is through a personalized strategy. Following your arrival at Sunrise Detox Millbury, we'll complete an in-depth assessment to comprehend the level of your consumption, your medical background, and your psychological and physical state. Consequently, we are able to design a custom treatment plan specifically for you.
Our experienced medical staff also understands that your comfort and health are vital to your success. This is why we provide relaxing bedrooms and balanced, chef-made meals in a pleasant atmosphere conducive to recovery. We will track you regularly and provide support as necessary to deal with withdrawal symptoms that may include:
Muscle pain
Nausea and vomiting
Insomnia and restlessness
Headaches
Diarrhea
Depression
Anxiety
Whenever you're feeling better, we'll recommend that you take advantage of individual and group therapy. This is a great method to help you face the mental elements of addiction while readying you for residential rehab.
What Is The Duration For Codeine Detox?
Most individuals are able to finish detox ina week to 10 days. The actual time you are in our care will likely be different from others and will be impacted by the following:
The duration and frequency of your codeine use in conjunction with dosage levels
Your overall physical state
Your response to care
Your specific needs and prior medical care
Before releasing you, we'll ensure you are stable from a medical standpoint and equipped with an aftercare plan, so you know precisely what will occur as you move forward.
How Does Sunrise Protect Me Throughout Codeine Detox Near Boston?
The bodily and mental stress of detox may be too much when making an attempt to detox alone. At Sunrise Detox Millbury, we understand how to keep you safe and advancing toward recovery. This begins with our ability to skillfully deal with withdrawal symptoms.
Our devotion to safety consists of:
Around-the-clock treatment from credentialed medical providers
Managed and pleasant environment far from external forces that trigger use
Personalized care plans catering to your unique needs
Detailed aftercare planning so you know how your recovery will continue
Inflexible patient privacy protocols to safeguard private information and details of your care
Suboxone is a popular medicine to help you carefully taper off opioids. This drug is proven to be helpful and is not as addictive as other possibilities. To maintain safety, we adhere to the following:
We don't use Suboxone in the beginning stages to avoid a precipitated withdrawal
A preliminary dose is given and response monitored
Modifications are done if needed or other treatments considered
We'll gradually taper you off Suboxone
Begin Your Recovery With Codeine Detox Near Boston
An addiction to codeine is not something we take mildly and you shouldn't either. The narcotic is hazardous in itself and it might serve as a gateway to stronger opioids like morphine, oxycodone, and heroin. If you or a loved one require help, you can find it now. Call 508-506-8940 or complete the form on this page to get started. We are standing by for you day and night, all year long, and answer all requests right away.
Call 508-506-8940 Today