508-506-8940
Whenever you are looking to start treatment for an alcohol or drug addiction near Marlborough, MA, Sunrise Detox Center is standing by to help. We offer a safe place to detox under skilled medical direction. You'll benefit from a fully furnished room in our residential facility and 24-hour availability from knowledgeable clinicians who utilize established treatments to mitigate withdrawal symptoms. We even customize your plan of treatment for your exact circumstances to provide the best start for your addiction recovery journey.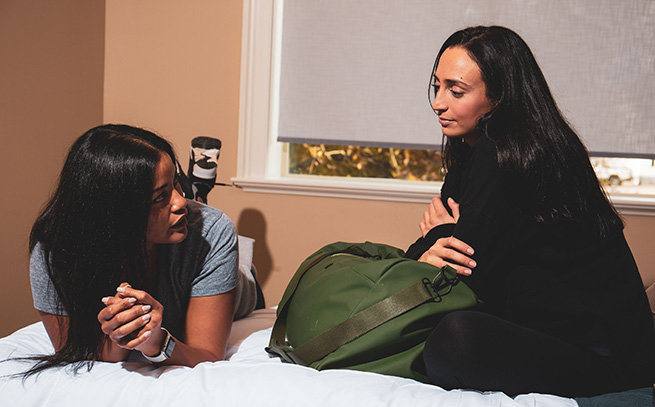 Patient-First Medical Drug And Alcohol Detox Near Marlborough, MA
At Sunrise Detox near Marlborough, we understand you will have more successful treatment when we tailor our inpatient detox services to your needs. After a comprehensive medical evaluation, you'll get a taper plan that our clinicians follow to see that you stay safe during detoxification. We'll use established treatments to monitor your vital signs and mitigate withdrawal symptoms.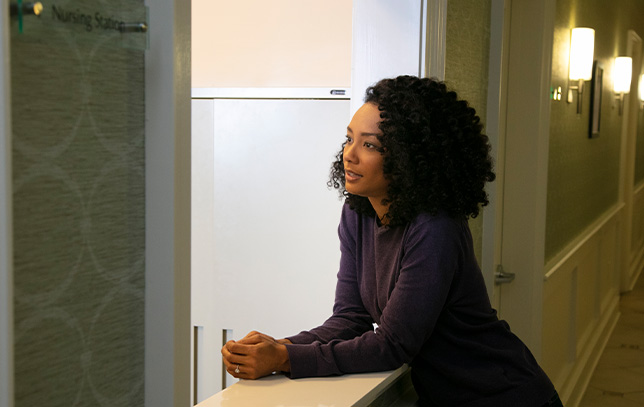 Alcohol Detox
Alcohol detox is often the first step to a sober life. Our alcohol detox services near Marlborough can help you detox as painlessly and comfortably as possible. Our trained nurses check up on you frequently and use evidence-based medical protocols to help you off alcohol. This type of approach sets you up for a chance for successful recovery.
Drug Detox
Our drug detox services near Marlborough help you get rid of harmful substances from your body so you can start your journey away from designer or prescription drug use. Our empathetic staff supervises your treatment and administers careful dosages of medications to help you taper safely and gradually.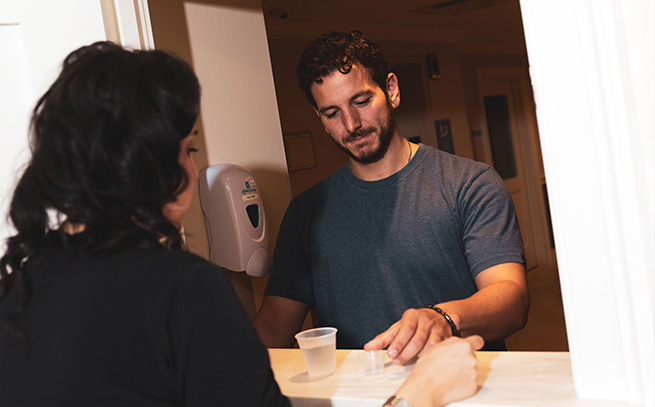 Expertly Directed Medical Detox By Marlborough
Detoxing with no medical care puts you at risk of distressing complications and may even be lethal. The staff at Sunrise Detox Center will closely monitor your alcohol or drug detox near Marlborough, MA. We assist you through detox from addictive substances such as:
Alcohol
Opioids
Heroin
Cocaine
Amphetamines
Benzodiazepines
Designer drugs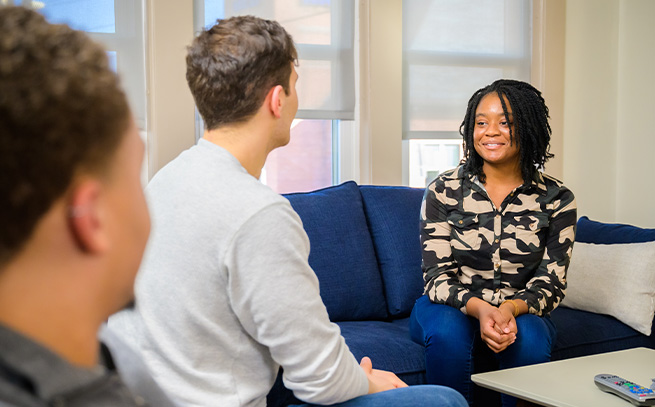 Alcohol And Drug Detox Counseling
Although Sunrise focuses on surpervised detox, we also have other services which explore the triggers for substance use and start learning healthier coping processes. Once you feel like it, you're welcome to work with our behavioral health counselors in:
Individual therapy
Group therapy
Family Therapy
Peer support meetings
Comforting Resident Rooms For Drug And Alcohol Detox Near Marlborough
You need a good deal of down time in detox. We outfitted our facility with relaxation as a leading focus. Throughout your treatment, you'll occupy a modern, fully furnished bedroom and attached bath with no more than one additional patient. Here, you can take a nap or watch television. We also have private rooms upon request. Chef-prepared meals are provided in our clean and inviting dining room, and you may have a beverage or snack at any time. You will also find dedicated resident spaces whenever you feel like leaving your room. Play games or watch TV in the community lounge. Take in some sunshine on the outdoor patio. And we hope you'll make a few new friends when socializing with fellow residents.
Coming To Sunrise Detox Is Your First Step Along Our Continuum Of Care
When you're prepared to make the first stride toward sobriety, Sunrise Detox is here to help. For numerous people, our inpatient detox services near Marlborough are the start of their path to recovery. We help you detox from alcohol or drugs as carefully and painlessly as possible. Our licensed clinicians offer round-the-clock treatment to keep you comfortable and devise an aftercare plan with you and your loved ones before you leave. Our aim is to let you detox successfully and prepare you for further therapy to help you on your journey to recovery.
Support And Counseling For Families During Detox
We know one family member's addiction has a negative impact on the entire family, and the strain of the recovery period also has an effect on all involved. Sunrise Detox is your source for alcohol and drug detox services by Marlborough for both patients and their families. We enlighten and support families by helping you:
Find an expert interventionist
Discuss ways to support a loved one fighting substance use
Design aftercare plans to follow detox
Understand substance use and possible co-occurring disorders
Manage the stress from having a family member in detox
Begin Your Safe Drug And Alcohol Detox By Marlborough
Don't take the risk of detoxing without help. Sunrise Detox Millbury is at the ready to assist you. Call us at 508-506-8940 or submit the contact form on this page to receive help immediately. We guarantee a fast response, 24 hours a day.