508-506-8940
Effective And Safe Heroin Detox Near Boston
Heroin addiction can be a harmful disease that can serious ramifications on your body and psychological health, as well as your relationships, job, and overall well-being. Heroin detox near Boston allows you to eliminate the substance and its influence on your body, getting you started on the path to recovery. Sunrise Detox knows that the detox process can be a difficult and uncomfortable process, but our personalized support helps ensure that you are safe and as comfortable as possible.
When To Find Heroin Detox Services Near Boston
Anyone presently using heroin needs to call Sunrise Detox Millbury for medically guided heroin detox services. But how can you tell if heroin usage has become an addiction? Someone with a heroin dependency might show any of these behavioral indicators:
Possessing certain paraphernalia like needles and syringes
Not able to stop using heroin by themselves
Suddenly withdrawing from family members
Loss of interest in usual activities
Mood swings, aggressions or secretive, unaccountable actions
Poor impulse control
Invariably wearing pants and long-sleeve shirts, even in warmer weather
Heroin usage also results in physiological and mental symptoms like:
Scabs and sores from injections
Burn spots on fingers or face from smoking heroin
Abrupt weight loss
Small pupils, bloodshot eyes, or dark circles below the eyes
Continual gastrointestinal issues
Poor memory and problems concentrating
Disorientation
Hallucinations
Heroin dependency can be deadly, so don't procrastinate getting assistance if you or someone you love habitually uses heroin. The specialists at Sunrise Detox know how to control withdrawal symptoms to keep you out of harm's way and as relaxed as possible. Contact us at 508-506-8940 today for immediate support from our heroin detox services near Boston.
How Long Is Heroin Detox?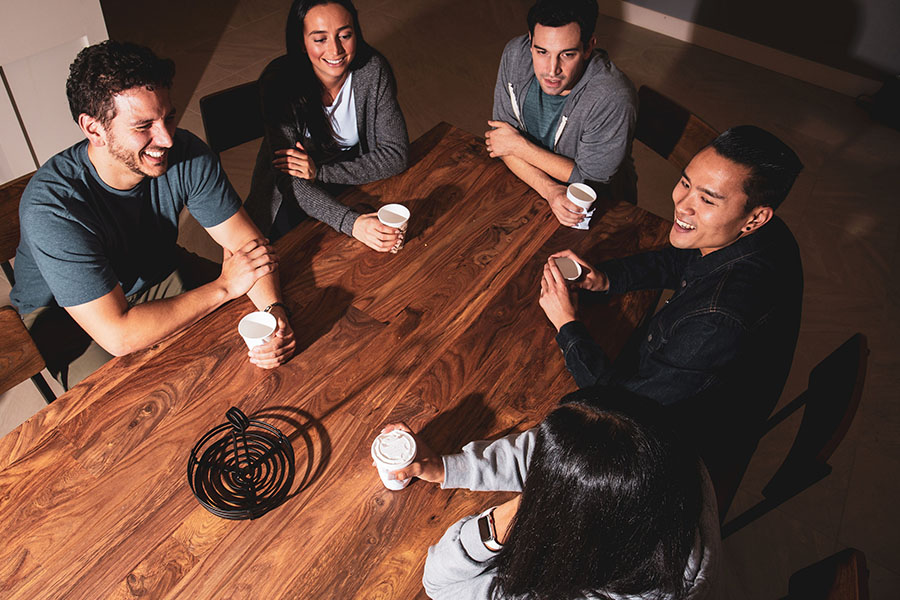 At Sunrise Detox Millbury, heroin detox usually takes 5-10 days, contingent on:
The length of time you've been using heroin
Your mental health
Your physical condition
Presence of co-occurring drug or alcohol disorders
Individual factors including age, weight, medical history
Heroin withdrawal symptoms often start in less than 24 hours after the last dosage. When you are prepared to devote yourself to detox treatment near Boston, call us as soon as possible so we may get you admitted quickly and help you cope with your withdrawal symptoms.
What To Anticipate From Heroin Detox In Boston?
As heroin leaves the body, you should expect to experience some withdrawal symptoms. Heroin detox and the accompanying withdrawal are extremely dangerous if you attempt to stop without proper assistance. You may go into shock whenever you suddenly cease using heroin, and a home detox has the chance of being lethal. Our medical staff at Sunrise Detox makes sure this doesn't take place with our expert heroin detox services near Boston.
When you contact us, we will admit you immediately. Treatment begins with a personal examination, so we understand your heroin usage and medical history. We then design a personalized treatment plan so your detox can be safe and comfortable.
We make sure that you are progressing for as long as it takes for your body to complete heroin detox. We'll administer to your withdrawal symptoms with proven medication, so you can experience solace from:
Fatigue
Sweating
Insomnia
Muscle aches or pain
Irritability
Anxiety
Depression
Nausea and vomiting
Confusion
Trembling or tremors
Seizures
How Will Sunrise Detox Keep Me Safe?
We can't emphasize enough that you are risking your life if you try heroin detox by yourself. At Sunrise Detox Millbury, your safety is our primary concern. You can count on us for:
Highly skilled medical guidance
Fully-furnished bedrooms and community areas
Capable staff on-location 24-hours a day
Evidence-based strategies for managing withdrawal
Personalized treatment plans to accommodate your particular needs
Strict patient privacy and confidentiality protocols
A conducive surrounding free from the enticement to use drugs
Find Heroin Detox Treatment Near Boston
No one should try heroin detox by themselves. Reach out to 508-506-8940 or complete the form below to request prompt help. We'll take your call today, no matter the time or day. We are always ready for you.