508-506-8940
Begin Your Road To Sobriety With Inpatient Medical Detox Near Shrewsbury
Are you trying to get a handle on alcohol or drug use? Sunrise Detox by Shrewsbury, MA is here for you. Our residential medical detox facility is a hospitable and safe location to seek recovery with the supervision of licensed healthcare staff. Our comfortable bedrooms will help you feel at ease while licensed clinicians watch for and manage withdrawal symptoms with approved protocols. You will receive customized care with the purpose of laying a solid foundation for the next steps of your journey to a healthier life.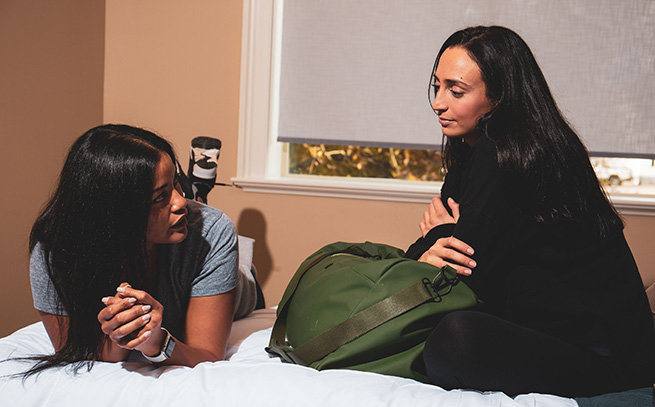 Drug And Alcohol Detox Services By Shrewsbury, MA Customized For You
Sunrise Detox knows you have a greater chance of success when we tailor our alcohol and drug detox to your specific circumstances. After we've completed a complete medical assessment, we'll write a care plan for our clinicians to follow, ensuring your safety during detox. They provide proven treatments while monitoring your vital signs and mitigating any withdrawal symptoms.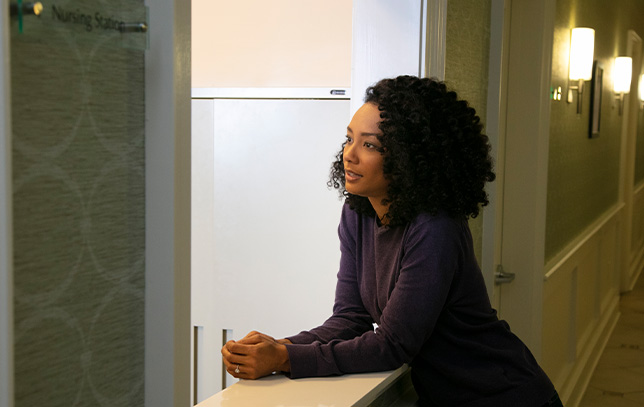 Alcohol Detox
Detox is usually the initial step toward recovering from alcohol addiction. Sunrise's inpatient alcohol detox near Shrewsbury is designed for safety while minimizing your distress. Skilled nurses check on you regularly and use established treatments to taper you off alcohol safely. Our cautious, controlled method will set you up for the next phase of recovery.
Drug Detox
Drug detox expels harmful substances out of your body and puts you on road to recovery. The caring team members at Sunrise are committed to giving you individualized drug detox services near Shrewsbury. They pay close attention to your medical history and how you respond to treatment so you can carefully but productively taper you off substances and keep you as comfortable as feasibly possible.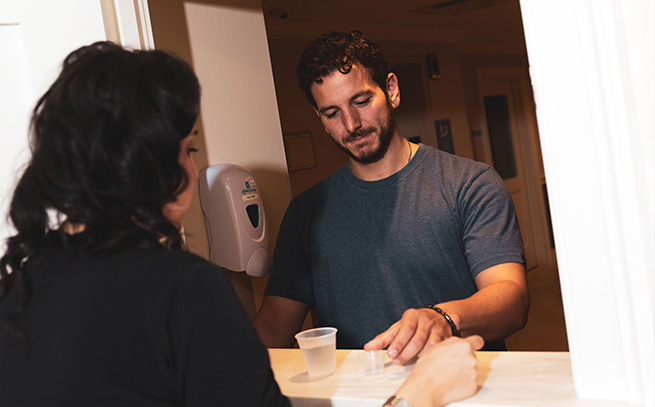 Safely Detox With Medical Detox Services Near Shrewsbury
Attempting to detox by yourself without medical supervision can be unsafe and excruciating. Sunrise Detox Center by Shrewsbury, MA helps you detox from many different substances in a less risky way. Our facility offers detox for:
Alcohol
Amphetamines
Benzodiazepines
Cocaine
Heroin
Opioids
Designer drugs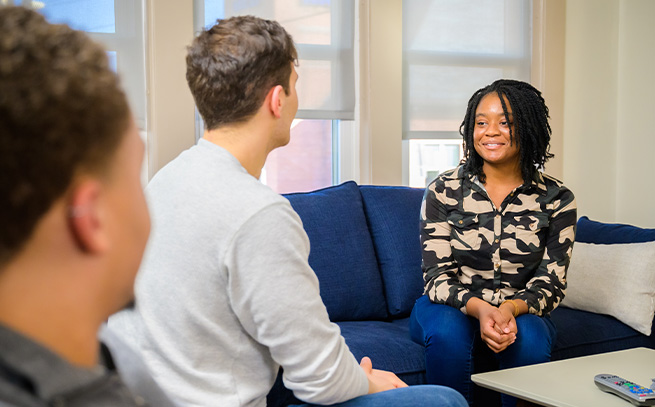 Skilled Counseling For Alcohol And Drug Detox
Recovering from drug or alcohol use disorders is stressful. Sunrise Detox provides voluntary counseling that goes hand in hand with our medical detox services near Shrewsbury. This counseling includes:
Individual therapy
Group therapy
Family Therapy
Peer support sessions
Experienced counselors lead all therapy sessions. If you go, you'll explore the roots of addiction and how to cope without addictive substances. You can also find others seeking substance use recovery and listen to their unique viewpoints.
Comforting Resident Rooms For Drug And Alcohol Detox Near Shrewsbury
You need a good deal of down time in detox. We outfitted our facility with relaxation as a leading focus. Throughout your treatment, you'll occupy a modern, fully furnished bedroom and attached bath with no more than one additional patient. Here, you can take a nap or watch television. We also have private rooms upon request. Chef-prepared meals are provided in our clean and inviting dining room, and you may have a beverage or snack at any time. You will also find dedicated resident spaces whenever you feel like leaving your room. Play games or watch TV in the community lounge. Take in some sunshine on the outdoor patio. And we hope you'll make a few new friends when socializing with fellow residents.
Sunrise Detox Is One Stop On A Continuum Of Care
In many cases, Sunrise Detox serves as your first stop on the road to sobriety. Our medical detox services near Shrewsbury allow you to safely detox from alcohol or drugs. Licensed staff assist you 24/7 in a peaceful environment and help you plan for aftercare. At the finish of detox, you'll be equipped to seek further treatment as you continue your substance use recovery.
Assistance For Families With A Loved One In Detox
We understand how alcohol and drug use affects loved ones and that these challenges won't leave simply because someone begins detox. Our drug and alcohol services by Shrewsbury offer information and resources for families. Call to:
Find a skilled interventionist
Learn about substance use and associated disorders
Manage the hardships of having a member of the family in treatment
Figure out how to assist a relative in detox
Make aftercare blueprints for future care
Contact Us About Safe Drug And Alcohol Detox Near Shrewsbury Today
Sunrise Detox Millbury is here when you need safe detox services. Place a call to 508-506-8940 or complete the form on this page for the support you need. We respond 24/7, 365 days a year. Help is available now.