508-506-8940
Are you trying to get a handle on alcohol or drug use? Sunrise Detox by Lynn, MA is here for you. Our residential medical detox facility is a hospitable and safe location to seek recovery with the supervision of licensed healthcare staff. Our comfortable bedrooms will help you feel at ease while licensed clinicians watch for and manage withdrawal symptoms with approved protocols. You will receive customized care with the purpose of laying a solid foundation for the next steps of your journey to a healthier life.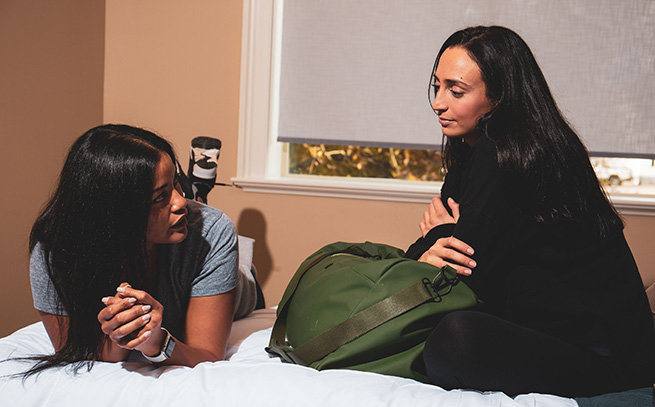 Personalized Inpatient Medical Detox By Lynn, MA
We believe our residents at Sunrise get the best results whenever they get individualized detox services. For this patient-centric treatment, you get started with a full medical appraisal. We then adapt our detox process to suit your requirements and provide your own care plan that our staff members use to make certain you are given the safest treatment possible. They look in on you often, track your vital readings, and administer treatments for distressing withdrawal symptoms.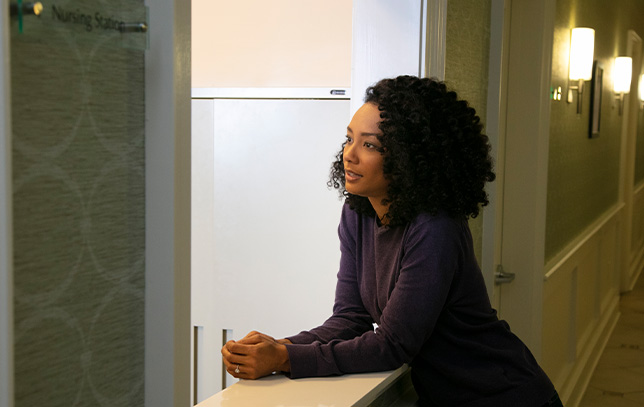 Alcohol Detox
Numerous people have to enter detox for alcohol when they start recovery permanently. Sunrise's alcohol detox services near Lynn allow you to taper as comfortably and safely as possible. Our skilled team is there for you at all times if you need assistance. They dispense established medications to gradually taper you from alcohol to give your body a chance to rebalance and avoid the worst withdrawal symptoms.
Drug Detox
Drug detox treatments at Sunrise help remove chemicals from your system and jumpstart your recovery from drug addiction. Our caring staff uses your care plan as a guide to administer safe doses of medication to gradually and safely taper you. They monitor you carefully and tweak treatments when necessary to keep you safe and comfortable.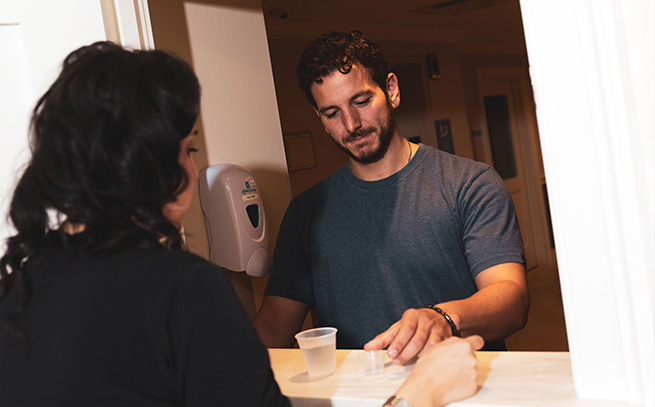 Avoid The Hazards Of Withdrawal With Medical Detox Near Lynn
Detoxing without medical supervision might be painful and even deadly. At Sunrise Detox Center by Lynn, MA, we will help you detox safely from multiple toxins. We offer detox services for:
Alcohol
Amphetamines
Benzodiazepines
Opioids
Heroin
Cocaine
Designer drugs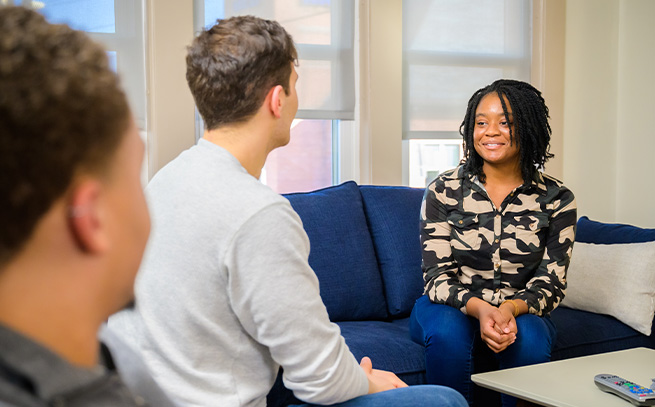 Skilled Counseling For Alcohol And Drug Detox
Recovering from drug or alcohol use disorders is stressful. Sunrise Detox provides voluntary counseling that goes hand in hand with our medical detox services near Lynn. This counseling includes:
Individual therapy
Group therapy
Family Therapy
Peer support sessions
Experienced counselors lead all therapy sessions. If you go, you'll explore the roots of addiction and how to cope without addictive substances. You can also find others seeking substance use recovery and listen to their unique viewpoints.
A Comfortable Space For Inpatient Drug And Alcohol Detox Near Lynn
Alcohol and drug detox will go smoother when you are able to rest and relax. Our detox center is built to keep you feel comfortable, so you will put your energy to your detox. We use semi-private rooms with only a single roommate. Every bedroom is hospitality-inspired and has an attached bathroom and television. We provide meals that are made by a chef and given in our family-style dining room. Snacks and drinks like juices, water, coffee, and tea are offered 24/7. Single bedrooms may be available upon special request. If you have rested, you should enjoy some casual recreation as well as watch a show, play board games in our community lounge, hang out sit and commune on the outdoor sitting area, or talk with other patients.
Sunrise Detox Is Just One Part Of Our Continuum Of Care
For many people, detox is the first stop toward a healthier life. Our inpatient detox services near Lynn let you detox from drugs or alcohol comfortably and as easy as possible. Our licensed staff members check in on you all day and night in our modern facility and help you make an aftercare plan. When your detox is complete, you'll find the base you need to go on with further treatment and move toward a lasting recovery.
Support And Counseling For Families During Detox
We know one family member's addiction has a negative impact on the entire family, and the strain of the recovery period also has an effect on all involved. Sunrise Detox is your source for alcohol and drug detox services by Lynn for both patients and their families. We enlighten and support families by helping you:
Find a skilled interventionist
Learn about substance use and associated disorders
Manage the hardships of having a member of the family in treatment
Figure out how to assist a relative in detox
Make aftercare blueprints for future care
Contact Us About Safe Drug And Alcohol Detox Near Lynn Today
Sunrise Detox Millbury is here when you need safe detox services. Place a call to 508-506-8940 or complete the form on this page for the support you need. We respond 24/7, 365 days a year. Help is available now.