508-506-8940
Drug Detox Services Near Boston
Detoxing from prescription or designer drugs on your own is often dangerous. Whenever you're prepared to make this first move in recovery, Sunrise Detox can assist you with medical drug detox services near Boston. Our clinicians keep a close watch on your condition and administer detox treatments that make this part of your journey as manageable as can be. And from the first day, we individualize your treatment to provide the greatest chance at a successful detox.
Why Seek Inpatient Drug Detox Center near Boston?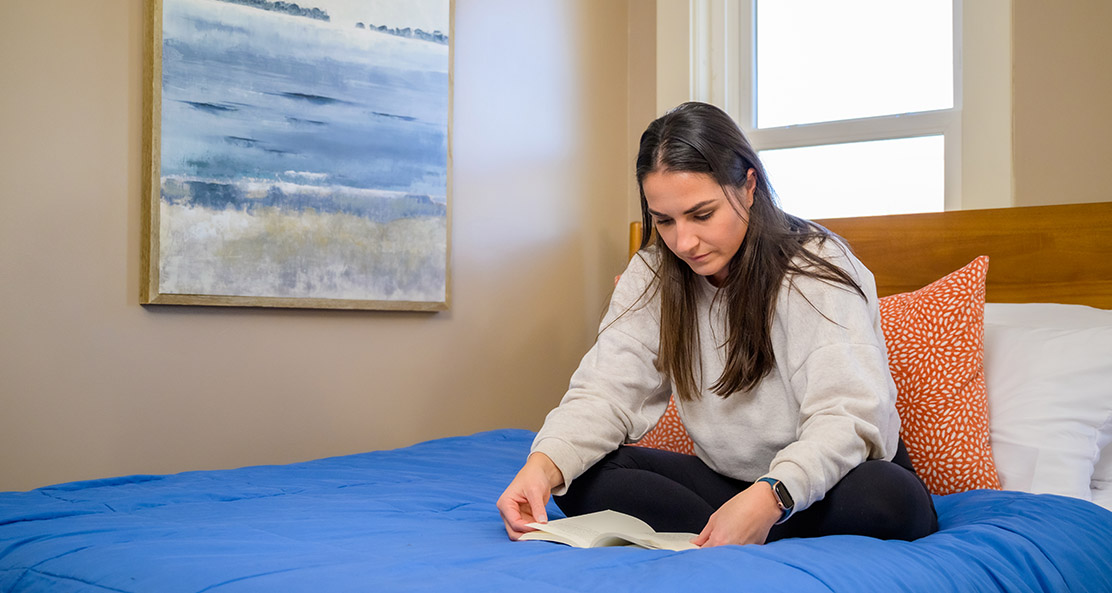 Addiction to drugs negatively affects all facets of your life. But no one should attempt to overcome drug detox on your own. The withdrawal symptoms you will experience while attempting to transition off using drugs could bring about sickness or even lead to death. You may endure any of several symptoms, including
Fatigue
Sweating
Insomnia
Muscle aches or pain
Irritability
Anxiety
Depression
Nausea and vomiting
Confusion
Trembling or tremors
Seizures
Fortunately, you won't have to attempt this by yourself. Sunrise Detox offers inpatient drug detox services in Boston during this initial phase of recovery. At Sunrise, you'll stay in our full-service residential detox facility and receive round-the-clock care by our trained caregivers. They closely watch over you and employ evidence-based treatments to keep you safe and as comfortable as possible.
Drug Use Recovery Begins Here
Addiction to prescription, designer, and other types of drugs will impact all aspects of your life. Sunrise Detox is able to guide you through detox from the following drugs and help you strive toward recovery:
Cocaine
Fentanyl
Heroin
Methadone
Oxycodone
Percocet
Vicodin
Benzodiazepine
Roxicodone
Codeine
Hydrocodone
OxyContin
Amphetamines
Xanax
Klonopin
Valium
Ativan
Prescription drugs
Narcotics
A Personalized Strategy For Drug Detox near Boston
Sunrise Detox Millbury believes individualized treatment from the onset provides the basis for lasting recovery. We care for you as a person who is entitled to concern and regard. With constant interaction, we follow up with you often to monitor your health and degree of discomfort. We may adjust your treatment if necessary to increase your comfort or address any co-related disorders. We can then get together to create an aftercare plan designed for achieving long-lasting sobriety.
What You Can Anticipate From Drug Detox At Sunrise
Your individualized detox services begin with a detailed evaluation to consider your medical history, the extent of your drug use, the kinds of drugs that might be in your body, and other information that will help us treat you. This information becomes part of your individual treatment approach that our medical professionals use to provide the greatest level of care possible.
The majority of people require five to seven days to finish detox, but it could need a bit longer to totally taper off some substances. At Sunrise, detox starts with rest while your body begins to flush out drug toxins. When it's OK to do so, we'll dispense medicine, like Suboxone, that help you taper off from addictive drugs and reduce withdrawal symptoms. Our aim is to keep you comfortable while you detox and set the stage for you to obtain additional substance use care whenever detox is finished.
Our Approach With Suboxone Treatment near Boston
Suboxone is a useful medication over the course of drug detox, but you may be cautious to utilize it if you've been through a negative incident in the past. Sunrise Detox pays close attention in how we administer Suboxone within your drug detox:
We never administer Suboxone in the earliest phases of detox as it might force your body into full blown withdrawal
We begin with a preliminary dose to find out how your body responds.
As your detox moves forward, we taper you off the Suboxone to prevent dependency.
In the event your body responds in a negative fashion to Suboxone, we'll modify as required or initiate other treatments.
Get Help With Drug Detox In Boston Today
If you or a family member need help detoxing from drugs or want more information, contact 508-506-8940 or complete the form on this page, and we will provide a response quickly, 24/7. All inquiries are free and confidential. Get help now.